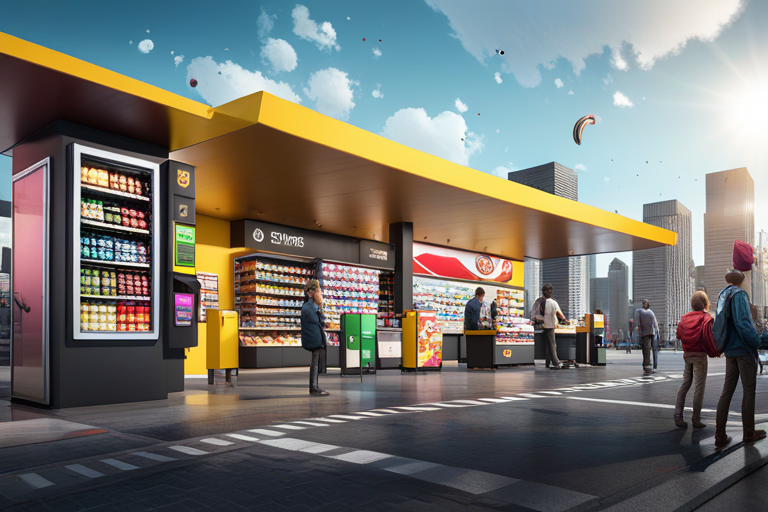 A Game-Changing Partnership: ATM.TV and 7-Eleven®
As the Founder of ATM.TV, I couldn't be more thrilled to share an exciting milestone in our journey. We've partnered with the iconic 7-Eleven® brand to bring the power of cutting-edge, high-definition video advertising to over 8,500 U.S. 7-Eleven® stores! This marks a major leap forward in the world of Digital Out Of Home (DOOH) advertising, and it's an absolute honor to be working with such a universally recognized and beloved brand.
The Magic of DOOH Advertising
Digital Out Of Home (DOOH) advertising is transforming the way businesses connect with consumers. By combining the reach of traditional out-of-home advertising with the flexibility and targeting capabilities of digital marketing, DOOH enables advertisers to:
Engage audiences with eye-catching, high-definition video content
Customize messaging in real-time based on factors like location, time of day, and even weather conditions
Measure performance and optimize campaigns with unprecedented precision
And now, thanks to our partnership with 7-Eleven®, advertisers will have access to an even broader and more diverse audience than ever before.
The Perfect Venue: 7-Eleven®
With more than 71,000 stores in 17 countries, 7-Eleven® is the world's largest convenience store chain. And in the U.S. alone, the brand operates over 8,500 stores, serving millions of customers every day. By bringing ATM.TV's DOOH advertising solutions to these bustling retail hubs, we're providing advertisers with a unique opportunity to reach a massive audience of on-the-go consumers.
And the best part? Because 7-Eleven® stores are open 24/7, your advertising message will have round-the-clock exposure, ensuring maximum visibility and impact.
A Win-Win for Advertisers and 7-Eleven®
This groundbreaking partnership isn't just a win for advertisers – it's also a win for 7-Eleven®. By integrating ATM.TV's DOOH advertising platform into their stores, the brand is able to:
Generate additional revenue from advertising sales
Enhance the in-store experience for customers with engaging, dynamic content
Leverage data insights to better understand customer behavior and preferences
It's truly a win-win scenario, and we couldn't be more excited to see the incredible results this collaboration will yield.
Your Invitation to Join the DOOH Revolution
Are you ready to experience the unrivaled power of ATM.TV's DOOH advertising solutions at 7-Eleven®? Don't miss this incredible opportunity to elevate your brand and connect with millions of consumers across the nation. Visit atm.tv to learn more about our advertising opportunities and join the DOOH revolution today!